Assalamuailaikum Sume
Entry kali mood azie hepy lah sikit dri ari2 yg sblum nie asik muram durjana ajer hahahaa...
by the way thnk for this present again
CANON EOS 1000D
- PRESENT BIRTHDAY
FROM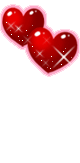 Ayah & Mama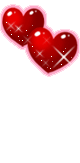 Hari nie azie epy sgt2 coz azie dpt present sempena azie tamat study in
DIPLOMA MULTIMEDIA & PRESENT MY BIRTHDAY..
azie dpt camera DSLR CANON wlupun azie x tau yg parent azie nk bg present mcm nie..suke sgt2..coz mmg azie dh lma nk camera nie pun...thnk mama ayah coz buy me the xpensive present for this year....
I LOVE U muuuaaahhhh
...hehehe
present nie akan azie jga elok2...x nk bg spa2 pinjam biasa lah klu dh ad yg pinjam x reti2 nk jga..mentang2 lah bkn brg sndri men sukati ajer nk guna...
thnk mama & ayah...
Last year in November azie dpt
laptop TOSHIBA
and this year azie dpt lak
CAMERA CANON

...
Next year
apa azie akan dpt yer????Still thinking...